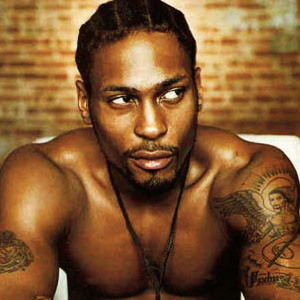 Rumours have been circulating for years about a come-back for soul sensation, D'angelo, all leading 
to dead-ends and disappointment for his legions of fans around the globe.

We have been waiting since The Voodoo Tour of 2000. 

Then, last month, a leak of a new demo on the internet - "Black Hole Sun."

Now, concrete proof - clips of D'angelo's concert on January 26 in Stockholm at the Filadelfiakyrkan. 
(Pronounce it if you can.) 

He has ended his retreat and our frustration with the first of a planned string of dates in Europe - "The D-Tour" - 
which includes Copenhagen, Paris, Amsterdam, London, Oslo, Zurich and Hamburg. His killer band includes Chris Dave on drums and Pino Palladino on bass. 

From the clips on YouTube, it seems that the 12-year hiatus hasn't diminished our boy in the least - he sounds and looks 
as cool and as funky as ever. I'm especially loving his new song, "Sugar Daddy."

As a singer and songwriter myself, D'angelo's music, arrangements and performances have been such a revelation and an inspiration.

As a music lover, he has provided years of listening pleasure and the soundtrack to many important moments in my life.
I'm so happy for him and excited about his Return. 

According to ?uestlove, his new album, James River, is almost finished. It will be a fine reward for his patient and loyal fans.